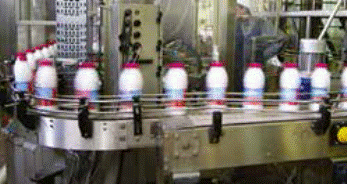 Dynamic subminiature Contrinex photoelectric sensor range for all automation applications<
A new range of tiny but high performance photoelectric sensors in Background Suppression, Retro-Reflective and Through Beam options has been launched by Contrinex the Swiss sensor specialist.
The Contrinex C12 subminiature 8W, H22, D14 mm range housings are made from tough plastic and are IP67 sensors making them suitable for space critical applications in regular installations as well as aggressive environments. Body mounting lugs are all metal sleeved to allow tight and secure long service life mounting.
Powerful focused LED technology delivers an intense clearly visible red light spot (640nm) for easy alignment and set-up. These precise photoelectric sensors are fast reacting (0.6ms) for optimal and quick detection of a wide range of objects.
The smallest 8W, H22, D14 housings are available in Diffuse format with two options for fixed Background Suppression (BGS) at 15mm and 30mm distance. The precise optical geometry of the new C12 from Contrinex ensures excellent background cut-off which can ignore reflective surfaces or objects that are close to the detected target. These subminiature sensors have virtually no blind zone which makes them ideal for reliably detecting objects, even when they are very close up.
In a slightly larger 8W, H27, D14 but still tiny housing the new Contrinex C12 range includes a diffuse sensor with a long 120mm adjustable Background Suppression sensing range plus a minimal detection blind zone for close up identification of objects. This BGS sensor can be accurately and precisely set using the multi-turn potentiometer.
The C12 has high level light emissions coupled with precise triangulation BGS optics to ensure the accurate detection of all foreground objects within range in front of reflective backgrounds, even if the light reflection of the target material is lower.
Complementing the above devices are Retro-Reflective sensors with an extended 3m range. The advanced LED technology has such a focused beam that it requires only a small area of any reflector to establish the effective beam. All C12 Retro-Reflective sensors all include polarising filters to ensure false detection issues do not arise when sensing highly reflective objects such as cans, bottles, shiny tins etc.
Through Beam sensors with a 2m range are also included in the new Contrinex C12 range.

The focused beam design of all these products reduces the chance of cross-talk from similar sensors which are close by. This feature benefit allows installation flexibility where several sensors may be fitted in close proximity to one another, without interference occurring.
Key facts at a glance
· Fixed 15mm or 30mm Diffuse Background Suppression sensing ranges
· Adjustable 120mm Diffuse Background Suppression sensing range
· Minimal blind zone for close up diffuse detection
· Focused highly visible light spot for easy set-up
· Available in PNP and NPN output options
· Fast 0.6ms Response Time (800Hz Output Frequency)
· Rugged, miniature, IP67 high seal housings
Contact:
To obtain further details and to discuss your applications for these new high performance miniature photoelectric sensors please contact Greg Miller at Access Electrical (Services) Ltd, our official Contrinex Distributor, on 07974 753154.
Date :
29th October 2014 14:16