Honeywell is the world's leading provider of control technologies for buildings, homes, industry, space and aviation. The company employs 57,000 people in 95 countries, and had 1998 sales of $8.4 billion.
Industrial Sensors and Switches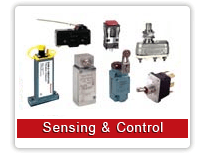 Honeywells Industrial Control business is one of the World's leading suppliers of precision Switching and Sensing solutions. With one of the broadest product ranges, all proven in many different industrial and commercial applications in different environments throughout the World, Honeywell will have a product for your needs.
Honeywells strength is in the breadth and depth of its products, systems and services. Able to share technologies and best practice across Industry segments, Honeywell seeks to work with customers to make the best contribution to performance and critical decisions. Around the World, Honeywell products can be relied upon to keep your lines up and your total costs down.
Honeywell Industrial Contol Switches and Sensors are designed, developed and manufactured at ISO certified plants and meet (and often exceed) all common industry standards. They feature all of the innovative design features and functions you would expect from a global controls supplier dedicated to Operational Excellence and Innovation, and represent the best possible combination of value and quality service.
Safety Products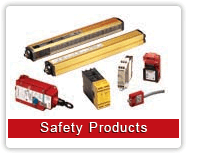 As a World leader in Industrial machine safety, Honeywells Safety products comply with the highest standards of safety and reliability.
Honeywell engineers design safety products which adhere to published standards for safety, especially in Europe and North America.
Honeywell Safety specialists are active members of standards committees in Europe and contribute to the definition of standards and Directives in Europe and the USA.
Honeywell Control Systems Ltd
Newhouse Industrial Estate
Motherwell
Lanarkshire
ML1 5SB
Scotland

Tel: +44 (0) 1344 656000
Fax: +44 (0) 1344 656015
Internet: www.honeywell.com